Olesnica is one of the largest and oldest cities of Lower Silesia in south-western Poland. Located in a picturesque area, about 30 km away from the capital of Silesia - Wroclaw. It is an important point on the trade route. Olesnica is also an important place of economic, social, cultural and administrative life of Lower Silesia. The population of Olesnica in 2015 was estimated at 37 thousand people.

Over the years, big problem caused the creation of a functional, consistent system of visual identification and a graphic sign, which would become the official symbol of the city. Despite having two versions of the logo Olesnica rarely used the official logo because of illegible and didn't reflect the good image of the city. The city identified itself with the coat of arms, which was the main problem. The use of the coat of arms, which through numerous and detailed patterns created problems with legibility and transparency on different levels and spaces.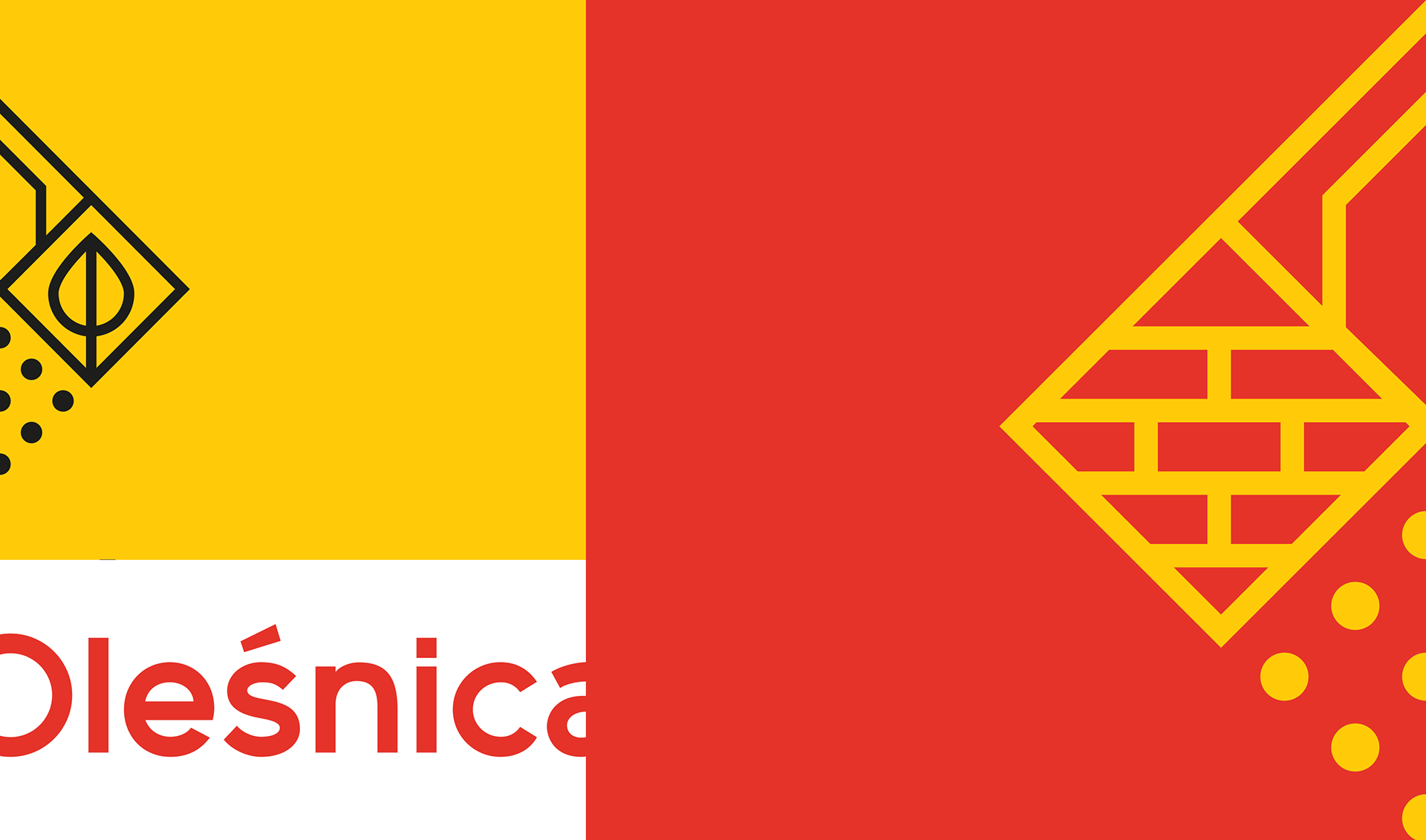 The idea to create a logo was to combine the main elements that characterize the city of Olesnica. This is how the figure made of four elements came into being.

1. Dots = People
 – The most important factor that creates the city.
2. Leaf / tree
– The town's name comes from Polish olsza ("alder"); Olcha is an Old Slavic word for this common plant and tree.
3. Defensive walls
– One of the oldest monument in the city of Olesnica .They has a historical meaning for architecture and landscape.This monument are made from bricks. 
4. Towers
– View of Olesnica consist of six Towers which has historical meaning in Lower Silesia.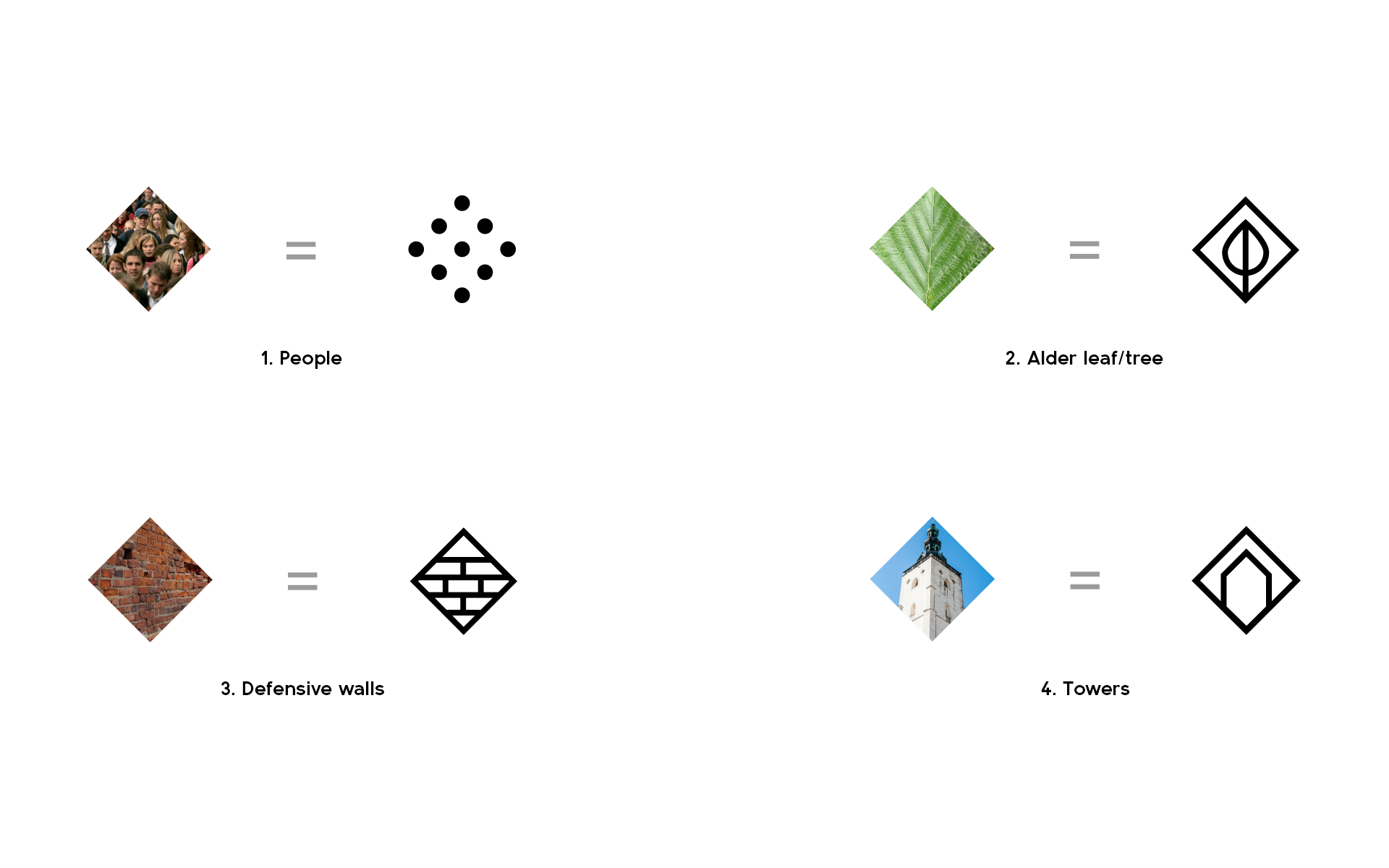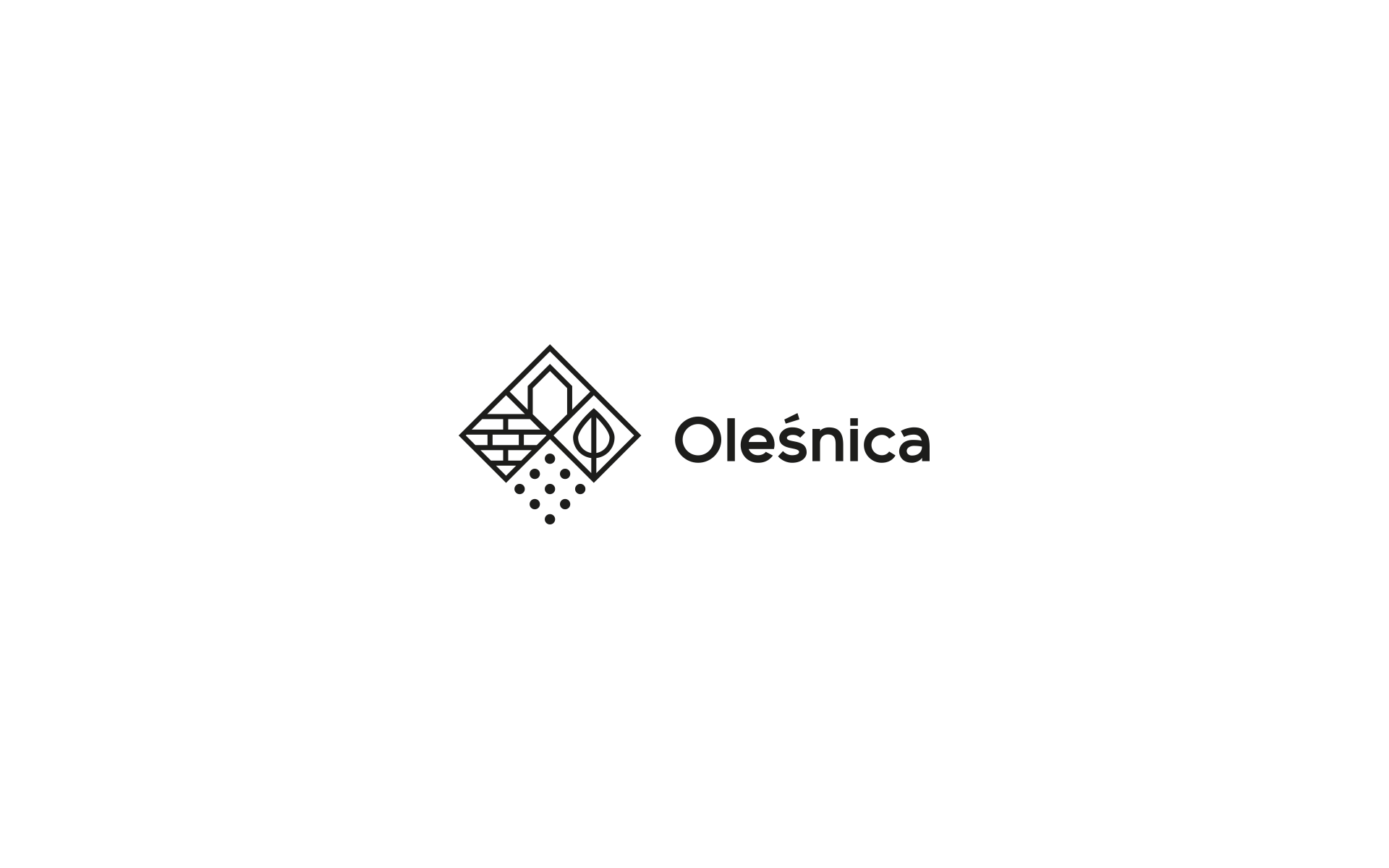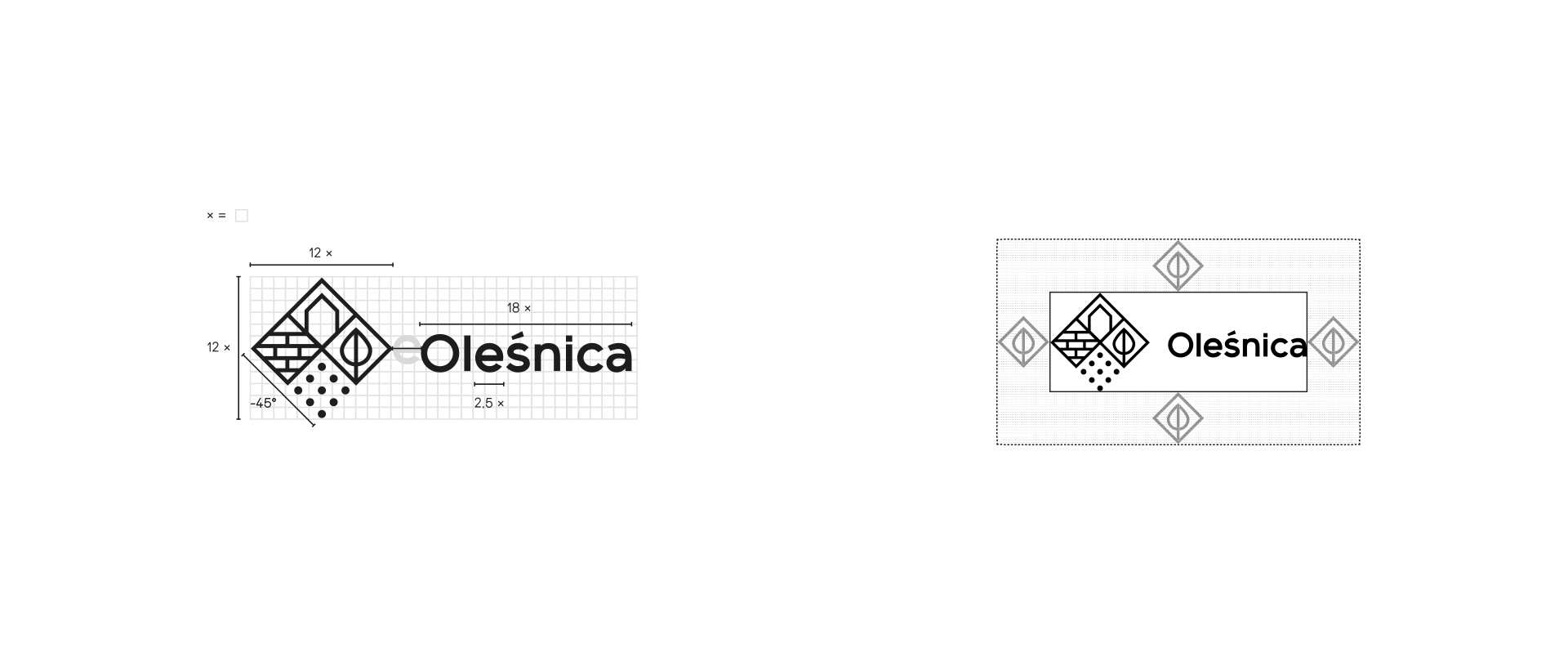 Logo was designed with idea of special enlargement for:
 – promotion of selected events in the city
– important celebration
– social action in city
– other    
Bambino New is a geometric sans serif font with humanist readability. It comes in 7 different weights, 14 styles and plenty of OpenType features. It can be said it's an arrogant cousin of Bambino font , mostly because of its legibility, personality and attitude. Each character has been carefully crafted and implemented with properly modified italics.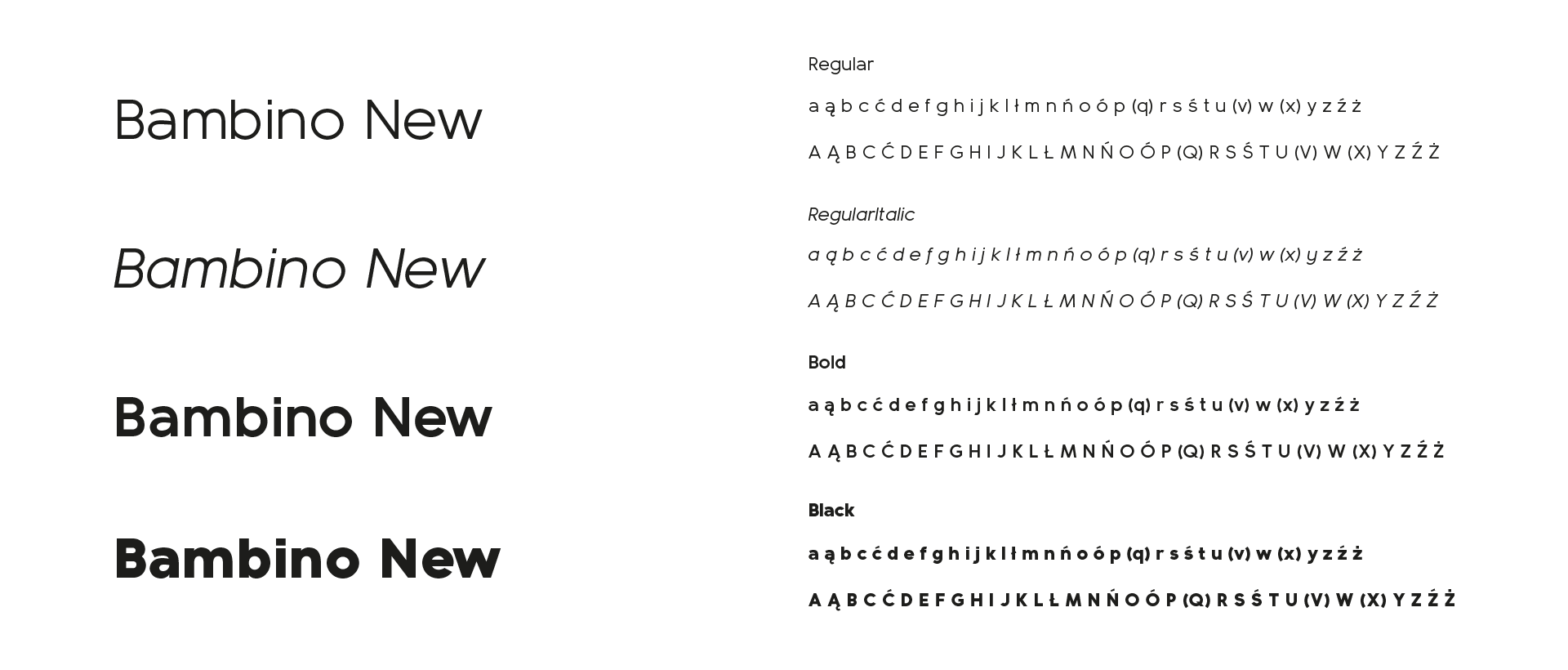 ELEMENTS OF VISUAL IDENTITY
Lozenge – this figure it's a leitmotiv in strategy of all visual identity elements. The rhombus comes from the shape of the logo and is also a dynamic figure.